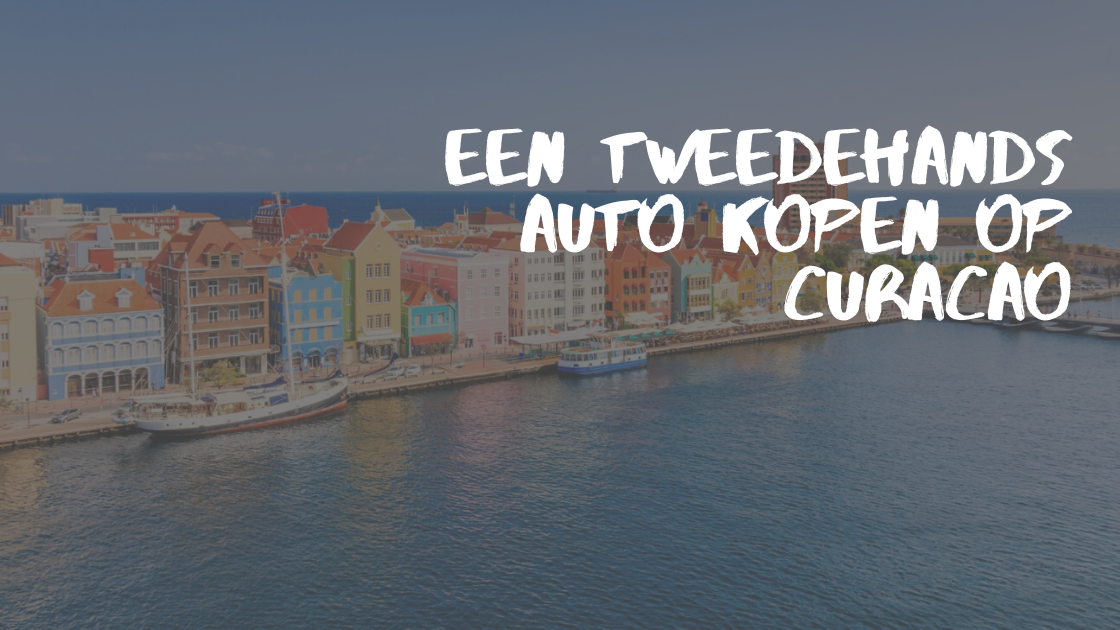 In the last blog I listed all car dealers where you can go for a new car in Curaçao. Are you looking for a new car? Then you can find a list of all car dealers in Curaçao here. The reality is that buying a new car is not a realistic goal for everyone. Some people simply prefer a used car. There is nothing wrong with that, because you can find a well-maintained and new-looking used car for a lower price than new price.
In case you have recently moved to Curaçao, the thought of buying a second-hand car in Curaçao is very logical. There are several options for those who, for whatever reason, have decided to go for a used car.
Every day dozens of cars are offered for sale here on Curaçao. But where can you go if you want to buy a used car?
Where To Buy A Used Car In Curaçao?
Where you buy a car depends a lot on what you are looking for. Buying a new car has the advantage that you get a warranty. We are aware that the budget does not allow everyone to buy a new car. Are you looking for a 2nd hand car, then the possibilities are great. Here on Curaçao there are three main channels where you can look for your used car:
At The Official Car Dealers
The official car dealers also sometimes offer used cars for sale. At Crown Automotives (local Hyundai dealer) on Ser'i Domi where new cars are sold, you will find Occasions @ SeriDomi. A wide range of occasions is available here.
At the Kia and Nissan dealers (Universal Motors / Global Motors) you can also buy a used car. However, the range of used cars at these dealer(s) is not that large.
At Autocity (Suzuki, Chevrolet, Honda and Isuzu dealer on Curacao) they regularly offer second-hand cars, as well as demo models. These are the models that are used for test drives, etc. Over-yeared models are also occasionally offered for sale at Autocity. These are older models that have not yet been sold. This is done to make room for new models. For an over-yeared car you pay a softer price compared to a model of the year itself. Handy if you don't necessarily want the very latest model.
Caribbean Motors (the Mitsubishi dealer) on the Jan Noorduynweg also has more and more second-hand cars lately. For example, here you can find a second-hand Mitsubishi, Lifan.
Garage Cordia (Toyota dealer on Curaçao) also sometimes has a car for sale, but it seems like you have to be lucky here. Not that the cars are bad, but as far as I can remember, I've never seen more than two used cars for sale at the same time.
I can't speak for the other dealers, because I have no experience with this. But here you can easily contact them to inquire about their second-hand offer.
Keep an eye on!
Keep in mind that the prices at the above car dealers, as you can imagine, are slightly higher than if you buy your car from a private individual. Mitsubishi in particular charges high prices for older cars with high mileage.
High price or not, in some cases you can also get a warranty when you buy a used car from the dealer. However, this is usually not the case.
At car rental companies
The major car rental companies ensure that car rental fleets remain attractive to renters. Renters who rent a car from these car rental companies like to drive newer cars. Older cars are often also sold to private individuals to make room for these cars. This is especially useful if you don't mind taking over an ex rental car. With a bit of luck and a little call around, you'll get a car in no time.
At Used Car Dealers
You can also buy a used car on Curacao at car dealers for used cars. Used car dealers can also be found all over Curaçao. Economic Autocenter at Gosieweg/Kaya Andruw R.B. Jones in Brievengat is perhaps the largest second-hand car dealer on the island, as can be seen from their fleet. Besides Economic Autocenter, there are several smaller car dealers on the island.
From Individuals
The private market is the largest section of the used car market, here in Curaçao. Most cars are for sale here. The offer is very diverse and can be reached in different ways.
Along the Curaçao roads / On the street
You may have noticed that everywhere on Curaçao you see cars with "For Sale" signs. These are cars that are placed at strategic points by private individuals in order to sell them. You usually see them along the busy / major roads. Some examples are Weg Naar Westpunt, Gosieweg, Schottegatweg Noord and Winston Churchillweg.
Next to a 'For Sale' sign, it usually says
(if these people really want to get rid of their car) also include a phone number. It doesn't mean you have to sit somewhere all day to find the owners of these cars. This way you can easily contact the seller.
Where else can you look for your used car here on the island?
Cars on Curaçao and other Digital Marketplaces
In Curaçao people go for everything on Facebook, including looking for an ideal second-hand car. There are several Facebook groups where people offer all kinds of things for sale, including cars. I am not going to list all of these pages. If you look hard enough, you will find them. But 2dehands curacao is worth a visit, the downside is that it is a closed group.
Often digital marketplaces are used in combination with one of the above options (side by side). Searching online is one of the easiest ways to find your new used car. You can then see the offer from behind your computer, so you don't have to drive all over the island.
Cars In Curacao
You can of course also find a second-hand car with us at Cars on Curaçao. We regularly have new car(s) on the site. You can find everything from newer and small models to large and older models.
For a current offer, you can go here.
These cars are mostly offered by private individuals. So chances are the prices are lower than the dealer's prices. And there is usually still a price to negotiate. That is why you often see pptp mentioned on an advertisement.
PPTP stands for "por papia tokante price" in other words, the price is still negotiable.
One of the biggest advantages of looking for a car with us is that you can find everything in one place. You don't even have to leave your house. Another big advantage is that you can easily search for a car that meets your needs.
On our offer page you can search for the following terms:
Stands
Brand
Fashion model
Mileage
Construction year
Transmission
If you come across a nice car on our site, you can easily get in touch with the seller by using the contact form on the page.
In addition to Auto's Op Curaçao and Facebook, there are several other digital marketplaces you can go to.
Curacars.com
Ganganaso
Marktplaats.cw (Curacao marketplace)
ViaVia (newspaper also available digitally)
What Does a Used Car Cost in Curaçao?
Buying a car on Curacao is usually not that cheap. Prices are quite high. You can easily come across a car that is about 20 years old, for a few thousand guilders. Personally I think this is too high, but if you look for cheaper cars it is looking for problems. This is not to say that an expensive car is always better.
What Should You Look For When Buying A Used Car?
To keep costs low, this is usually not done, but it is recommended to have the car checked by a mechanic before purchase. I know from experience that this can save a lot of headaches. For example, I could have avoided about fl.4000 in possible repairs by having a simple scan performed on the car I wanted to buy.
If the seller of the car does not want to cooperate with having the car checked by a mechanic of your choice, it is better if you continue looking for another car. If the seller has nothing to hide, he won't resist.
What do you have to arrange when you buy a car on Curaçao?
When you buy a car, there is still a lot to arrange to get all the papers in order and the car in your name. I would count a whole day for all the arranging and driving up and down. You need to take the following steps to transfer a car after you have agreed to the price:
Your first stop is the Tax Authorities Curaçao (SVB Pater Eeuwensweg 9), here you have to fill in a Counter-declaration form. This must be completed by both you (buyer) and the old owner (seller). This form can also be completed in advance. Get a copy from the seller, so he doesn't have to go with you.
Then, for the transfer, you must hand in a copy of the Counter-declaration form (signed and stamped by the tax authorities) at the Inspection Room at Parera (Abbatoirweg).
After this, you arrange your car insurance. There are several insurance companies on the island.
Once you have your insurance in order, you can go back to the Curaçao Tax Authorities to pay your motor vehicle tax.
You must bring the following documents with you to put the vehicle inspection card in your name:
Sédula or driver's license of the buyer;
copy of the "Counter-declaration form" stamped by the "Belastingdienst van Curaçao";
copy of Sédula or seller's driver's license;
receipt for the sold vehicle;
the old vehicle inspection card.
I hope you now have a better idea of ??where to look for your next car.
Are you currently looking for a new car in Curaçao? Are you going for a used car or a new one? Why your choice? Let us know down here. Do you want to get rid of your old car? Then you can also place it for sale with us.